Friday Night Linky Love Fest
I've done a bit of reading tonight, but I've not come up with anything to write about! A bit of linky love is way overdue, so what better time to do it when I have writer's block, huh!
Jane Asks For Our Assistance…
Jane at Armies of Liberation tells us about a 14-year-old boy held in a prison in Yemen. This young man, Ibrahim al Saiani, has an urgent need for medical attention. Please see Jane's post here and take the time to sign the petition here. The petition asks for the boy to get medical attention and, if innocent, his release from prison.
Beth Has the 411 on PETA Hippie Freaks…
That Beth at MY Vast Right Wing Conspiracy is at it again, keeping us informed. She shares a warm tale of PETA yarn spinners and their comparisons of the plights of animals to slavery. What a bunchacrap. They'll never get that lunacy doesn't win over people. Well, except the looney Hollyweird crowd. Excuse me while I go flip my medium rare, cooked to perfection porterhouse steak, please. Did I tell you I hate PETA even more than the ACLU?
Visit Basil, You Must!
With all the linky love Basil has sent to me, I can never seem to send enough his way. So please, I beg you, go visit his site. He has awesome articles, including this one, and this one. Oh, and Blogroll him, because you will want to go back.
Plan to be Outraged…
Stop over at Hyscience and read "The MSM War On Christians 'And America' - They've Gone 'Off The Charts' In Bias." Oh, and plan to be outraged. Here's a sneak peak: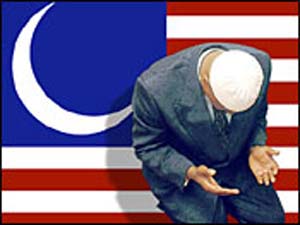 My Husband Vinnie….
Oh, look! My hubby has BlogAds on his site. Take a look, and be sure to sign up - he has a great deal going on right now! [this plug brought to you by da wifey poo]
Hanoi Jihad Jane…
Michael, I couldn't have said it better. She's gotta go.
No, We Don't Want Her in Office…
Raven reminds us that we've got some work to do…unless we want Hillary in office. Oh my. I think I need a Tums.
…and As Always….
Please come back here for more. Hehehehehe
WordPress database error: [Expression #3 of SELECT list is not in GROUP BY clause and contains nonaggregated column 'merri_wrdp1.wp_comments.comment_type' which is not functionally dependent on columns in GROUP BY clause; this is incompatible with sql_mode=only_full_group_by]
SELECT comment_author, comment_author_url, comment_type, MAX(comment_ID) as comment_ID, SUBSTRING_INDEX(comment_content,'strong',2) as trackback_title, SUBSTRING_INDEX(comment_author,' » ',1) as pingback_blog, SUBSTRING_INDEX(comment_author,' » ',-1) as pingback_title FROM wp_comments WHERE (comment_post_ID='263' AND comment_approved = '1') AND (comment_type = 'trackback' OR comment_type = 'pingback') GROUP BY comment_author, comment_author_url ORDER BY comment_ID DESC LIMIT 50