Final Countdown to the Premiere of The Rachael Ray Show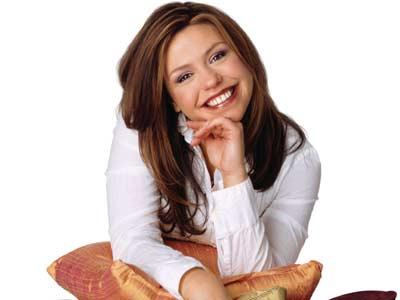 My DVR is set…the first showing of the Rachael Ray Show starts tomorrow! Lineup for the week:
Monday: Rachael prepares her first 7-minute meal, Diane Sawyer, Rachael jumps out of a plane.
Tuesday: Oprah Winfrey stops by, piece on buyer shoes.
Wednesday: Recipes and advice for brown bag lunches kids will eat; on the set of "CSI:NY"
Thursday: Audience picks a potluck dinner.
Friday: Rachael creates a tasty meal for polar bears; actor Josh Duhamel.
I, for one, am anxious to see how things go for her on her show. If you stop over at the show's website, you can get a sneak peek (here). Also, here's a little snippet for those of you die-hard RR fans (although if you are *really* die-hard, you've already seen it!!).
WordPress database error: [Expression #3 of SELECT list is not in GROUP BY clause and contains nonaggregated column 'merri_wrdp1.wp_comments.comment_type' which is not functionally dependent on columns in GROUP BY clause; this is incompatible with sql_mode=only_full_group_by]
SELECT comment_author, comment_author_url, comment_type, MAX(comment_ID) as comment_ID, SUBSTRING_INDEX(comment_content,'strong',2) as trackback_title, SUBSTRING_INDEX(comment_author,' » ',1) as pingback_blog, SUBSTRING_INDEX(comment_author,' » ',-1) as pingback_title FROM wp_comments WHERE (comment_post_ID='591' AND comment_approved = '1') AND (comment_type = 'trackback' OR comment_type = 'pingback') GROUP BY comment_author, comment_author_url ORDER BY comment_ID DESC LIMIT 50