WTW Linky-Love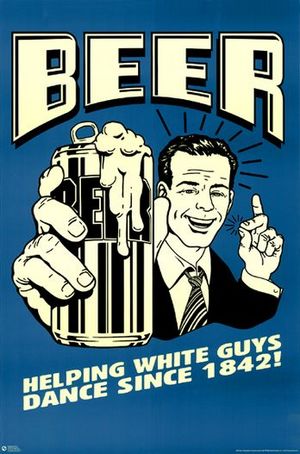 Ya'll,
Just so'in ya know, I got me all screwed up on dat home brew my hubby Cletus made. Shoot. I damn near missed WTW. It's already dang near my bedtime.
Soooooooooooooooo….afore this hangover gets the best of me, I figger I should shoot out some linky-love to my WTW cuzins…
Preston tells us much ado about some movie guy who thinks that sandwiches are more 'portant than anything. Somebody dun thought he looked like the KFC Kernel Colonel.
Sadie Lou is ponderin' her music awhile Beullah Mae stole her damn Lita Ford 8-track. Beullah Mae looks all done up in her new South Park Trailer Court portrait…It's incredibul what they done with her eyes after the accident.
This here cuzin Piled On the trash for us. Lastly, Cuzin Red talked about some beach and a taxi driver, but I didn't know the guy.
I'ze gonna get back on dat papa son chair (why the hell do they call it that - there ain't no menfolk ever wanna sit in that kinda chair) and pull my Mad Dog 20/20 up real tight.
Rae Dawn
WordPress database error: [Expression #3 of SELECT list is not in GROUP BY clause and contains nonaggregated column 'merri_wrdp1.wp_comments.comment_type' which is not functionally dependent on columns in GROUP BY clause; this is incompatible with sql_mode=only_full_group_by]
SELECT comment_author, comment_author_url, comment_type, MAX(comment_ID) as comment_ID, SUBSTRING_INDEX(comment_content,'strong',2) as trackback_title, SUBSTRING_INDEX(comment_author,' » ',1) as pingback_blog, SUBSTRING_INDEX(comment_author,' » ',-1) as pingback_title FROM wp_comments WHERE (comment_post_ID='90' AND comment_approved = '1') AND (comment_type = 'trackback' OR comment_type = 'pingback') GROUP BY comment_author, comment_author_url ORDER BY comment_ID DESC LIMIT 50