JonBenet Ramsey: Closure on a Cold Case?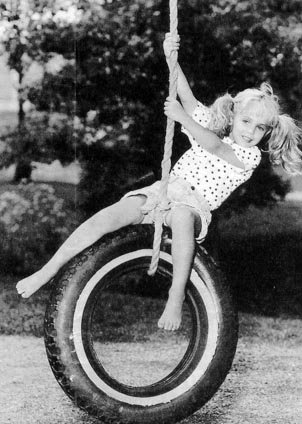 Following crime cases pretty regularly, the news in the JonBenet Ramsey case was quite a development.
BOULDER, Colo. — A former schoolteacher was arrested Wednesday in Thailand in the slaying of 6-year-old beauty queen JonBenet Ramsey — a surprise breakthrough in a lurid, decade-old murder mystery that had cast a cloud of suspicion over her parents.

Ramsey family attorney Lin Wood identified the suspect as John Mark Karr, 41. Federal officials, speaking on condition of anonymity, confirmed the name, and one law enforcement official told The Associated Press that Boulder police had tracked him down online.

Wood said the arrest vindicated JonBenet's parents, John and Patsy Ramsey. Patsy Ramsey died of ovarian cancer June 24.

"John and Patsy lived their lives knowing they were innocent, trying to raise a son despite the furor around them," Wood said. "The story of this family is a story of courage, and story of an American injustice and tragedy that ultimately people will have to look back on and hopefully learn from."
It truly is a shame that the press was hellbent on vilifying John and Patsy Ramsey in the public eye. I wondered a number of times today whether Patsy would have faced her cancer diagnosis with a stronger will had she and her family's reputation not been muddied publically so long.
I can't help but wonder.
I hope the media can figure out that their role should be to report news, and not try and convict people in their news stories. Well, one *can* hope, right?
WordPress database error: [Expression #3 of SELECT list is not in GROUP BY clause and contains nonaggregated column 'merri_wrdp1.wp_comments.comment_type' which is not functionally dependent on columns in GROUP BY clause; this is incompatible with sql_mode=only_full_group_by]
SELECT comment_author, comment_author_url, comment_type, MAX(comment_ID) as comment_ID, SUBSTRING_INDEX(comment_content,'strong',2) as trackback_title, SUBSTRING_INDEX(comment_author,' » ',1) as pingback_blog, SUBSTRING_INDEX(comment_author,' » ',-1) as pingback_title FROM wp_comments WHERE (comment_post_ID='574' AND comment_approved = '1') AND (comment_type = 'trackback' OR comment_type = 'pingback') GROUP BY comment_author, comment_author_url ORDER BY comment_ID DESC LIMIT 50